It has been a while since Crime Writer's Panel has done a show. When I found a break in my schedule, I caught up with a good friend of mine, Ret. Sergeant Bill Cannon. He's hosted shows with me and written blog posts for Criminal Lines. Now he has added to his resume. Acting and stand-up comedy. 
Congrats, Bill!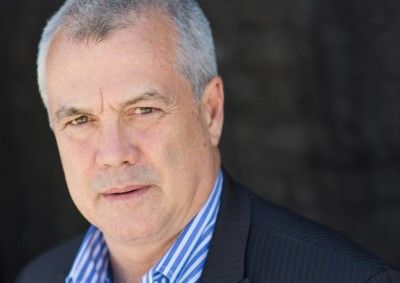 Here's our interview:
You went from being a retired NYPD detective sergeant to a stand-up comedian and actor. Was that something you planned after you retired from law enforcement?
Marguerite, I have been searching for ways to express myself ever since I retired from the NYPD October 31st, 2011. I took a writing course when I first retired, and although I have a million stories to tell, I don't think I am a good enough writer to write it. It was then; I decided to take an eight-week course in stand-up comedy in January 2014.
How long have you been performing stand-up comedy?
I have been performing stand-up comedy for approximately three years and three months. I took the eight-week course at Gotham Comedy in New York City with comic and writer, James Mendrinos.
What's involved with getting stage time at an open mic?
Open mics are listed on a website called Bad Slava. Bad Slava exists in every city. It lists open mics, times, locations, and the cost. The comic pays to perform at an open mic, which usually runs about five dollars for five minutes of stage time.
You perform in front of other comics, so it is tough to gauge how well or how poorly you're doing with your audience. To get better, you must perform several times per week either at a show or an open mic. As you get better and meet other comics, you get booked on shows with real audiences. That is the only way to gauge if you are funny.
Do you write your routines?
Every comic writes his/her material. The writing process is just as arduous as the performing part. You need to attempt to write every day. Either edit old material or write something new.
There's a method to writing jokes, rules, and laugh triggers. The premise, point of view, punchline, tag, misdirection, all of these are the language of comedy. I'm still learning joke writing and find the writing part the most difficult. If you have good jokes, then the performing part is easy. It's like playing sports. The workouts and the practice are hard; the game is easy.
Where do you get your material?
Most of my material comes from my life experience, my wife, my kids, my day to day life, and of course the police department. About thirty percent of my material is cop related and the rest about the human condition. I try to stay away from politics as you can lose a part of the audience if you are telling political jokes. The part that disagrees with your position can turn on you. Therefore, I think it's better to stay away from that type of material. That's not to say that I don't rant about political correctness, millennials, hipsters, and other pop culture.
Have you ever had a moment when your audience didn't laugh?
Everyone bombs. There is no comedian out there who does stand-up comedy who hasn't bombed many times. You just have to soldier on and work on your material. It thickens your skin. Performing in front of other comics prepares you well for hearing no laughter after your best punchline has been delivered. Comics are the toughest audience.
Have you had to deal with mean-spirited people? If so, what did you do?
Everyone has their favorite lines to deal with hecklers. I won't reveal mine in this blog, but I have a few. The best way to deal with a heckler is to not make him/her part of the show by paying attention to them.
I read that you've retired from your position as a professor at Monroe College to pursue acting & comedy full time. Any regrets?
I would have regrets if I didn't try to do acting and comedy full time. When I retired from the NYPD I had no down time; I went right into a full-time job. You become defined by your job. At the NYPD, I was Sgt. Cannon, at Monroe College I was Professor Cannon, I liked both of those titles, and I am proud of the work I did at both professions. Now it is Bill Cannon's time to do something that he has a passion for and will be challenged by.
I've always been competitive and have strived to excel at everything that I do, acting and comedy will be no different. I don't know what my end game will be. Only that I am working hard at both and it's also the journey that I am enjoying.
What do you want to tell aspiring actors and comedians?
I don't give advice to anyone who is trying to be an actor or a comedian. I'm too new myself to be giving advice to anyone. I will say, don't be afraid to try new things and challenge yourself. Don't be afraid to fail.
My wife and I have put my two sons through college without them owing any money in loans. I feel this should be a time in my life when I get to have a little fun without punching a clock, having to be at work, worrying about being prepared for class, just trying something new.
Do you have a favorite comedian or actor? If so, name a favorite quote that you enjoy.
My favorite comedian is George Carlin. I loved how he was such a brilliant writer and performer. He made the audience think and ask the question "why didn't I think of that?" As far as actors, I like the earlier work of Robert DeNiro. I thought he pushed the envelope in movies like the Raging Bull, the Godfather, the Deer Hunter, and Taxi driver. Other great actors I enjoy are Gene Hackman, Robert Duvall, Liam Neeson, and Al Pacino.

Before you go, tell us what other projects you have going.
Now that I am not working a 9 to 5, I intend to pursue more acting work, auditioning more and taking a three-hour; two camera scene study acting class with the great acting teacher, John Howard Swain. I am also trying to pursue a podcast with fellow comic and retired detective Mark DeMayo. I don't wish to make any predictions for 2017 only that I will take this as far as my talent and commitment allow me to.