Lily Searches for the truth...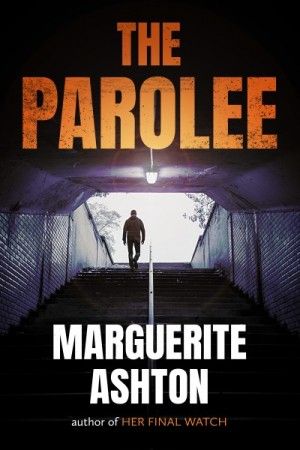 Coming Soon!
Murder, Revenge, and Real Estate. It all happens in the city of Fort Atkinson.  
Speaking second-hand truths can be deadly... 
Detective Lily Blanchette will stop at nothing to solve a murder. Her current case involves the killing of an undercover cop working to bring down the mob for prostitution and drugs. But Lily's usual laser-like focus on the case has been disrupted. Two weeks earlier, she learned she was pregnant by her murderous husband whom she'd killed in self-defense. Unsure whether to keep her baby or place the child of this cruel man up for adoption, Lily keeps the pregnancy a secret from her colleagues.
Under mounting pressure to solve the case, Lily arranges a sit-down with a local mob boss only to find out her suspect is also wanted by them. But before Lily can warn her team, she and her new partner, Jeremiah, are shot at, and another body is found. When she discovers Jeremiah has a connection with the underworld, she is pulled into a conflict that swirls around the boss's son who's hell-bent on revenge.
To add to the complexity of the situation, Lily learns that her victim might still be alive if it wasn't for opportunistic Assistant District Attorney, Ibee Walters, who has a twisted vision of justice. 
As Lily gets closer to finding the killer, she unravels ugly secrets that point to Ibee and Jeremiah - placing Lily's life and her unborn child in danger.
Detective Lily Blanchette has a lot on her plate… 
Her sister Celine has recently been murdered and her parents are on the brink of divorce. Now she's lead on a multiple murder investigation.

Six months after Lily's sister's death, the bodies of two young women are discovered. One look at the way the bodies have been posed and Lily knows her sister's killer is back. 

And she's determined to get him. 

When Lily visits the family of victim Tanya O'Neal, she learns the woman had arranged to meet a man going by the handle CtryGeek23 on the social networking site Scatter.

Lily thinks finding the man behind the account is key to solving the case. 

But CtryGeek23 is very clever, and Lily has her work cut out for her. As she digs around, clues point her to a local brewery where she discovers the body of another young woman. 

The more Lily digs, the more she thinks there is more than one murderer at work, and CtryGeek23 is the mastermind. 

But who is he? 

And how will they catch him? 

As the investigation comes to life, death hits closer to home, and Lily discovers she may not be who she thinks she is at all. 

Filled with plot turns, suspense and mystery, Promised Lies will leave you wondering how well anybody knows anyone… 
*The above information is subject to change*  
Subscribe to updates from Marguerite about new books and other news at Criminal Lines Book Club. 
We promise to guard your privacy.
Previous events
Another five-day blog tour for Shadowed Seats, book one in the Oliana Mercer Series!
Round two of book one in The Forgotten Daughter series, BlindSided. A five-day blog tour.

Marguerite
has read 0 books toward their goal of 30 books.