New: The Forgotten Daughter Series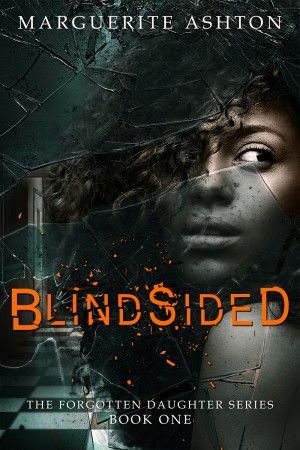 Available Now!
BlindSided tells the story of Lexi Archer,  an eighteen-year-old woman who wakes up in a hospital bed, handcuffed to the rail, and realizes that she doesn't remember what happened the night before. 
After being released from the hospital, Lexi is transferred to the Milwaukee County Jail, where she's told about her pending charges for first-degree murder. 
Intent on proving she's innocent, Lexi places a phone call to her step-sister asking for her help. As Lexi gets closer to the truth, she unravels ugly secrets about her dead mother that will change her life forever.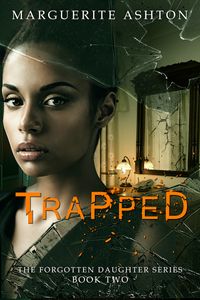 Trapped #2
Available in 2023.
Trapped tells the story of Riley Winters, a nineteen-year-old woman who finds herself stuck in a relationship with her abusive and controlling boyfriend, who demands she keeps her job as an escort and forget about going to school. After the death of her best friend, who was with a client, Riley realizes that the same guy has requested her to go on a seven-day trip on his yacht. Intent on escaping the clutches of her boyfriend and following her dreams, she accepts the offer, hoping it will lead her away from her current situation that has kept her in such emotional pain.
The Oliana Mercer Series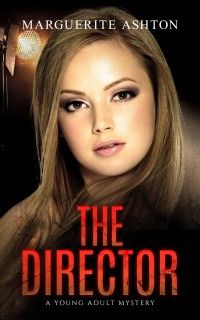 The Director #4 - Coming 2023!
Available for pre-order.
Her brother does not know she exists. An A-list director is obsessed over her...
It's been five months since eighteen-year-old Oliana Mercer discovered she had a twin brother and left Reyersen, the film school of her dreams to escape the bad memories. All she wants is to put what is left of her family back together and launch her acting career.
After signing with a reputable talent agency, auditions have been plenty, but the callbacks, not so much. Just when Oliana is ready to give up, her agent informs her that a director wants her to play the lead role in a thriller movie, which she accepts.
During a table read with other castmates, Oliana realizes the director wrote it just for her, and soon his reasoning to have her as the star is made painfully clear. Once the camera starts rolling, each scene reaches a dangerous climax forcing Oliana into a game of role-playing as she tries to find a way out. But it's too late. A plan to kidnap her has been set in motion.
Hoping to survive, Oliana asks for help from the one person who wants her dead.
Will Oliana be able to escape?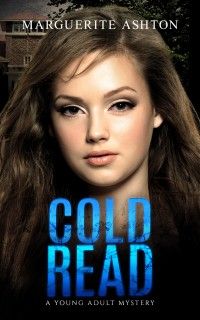 Cold Read #3 
Settling into campus life at the posh Reyersen Academy acting school, Oliana Mercer prepares for an audition for a lead part in a play called Cold. She soon discovers that her new roommate, Mya, is not only vying for the same role but is related to the actress who was murdered in the East Wing. As more stories surface, including the one about a student who went missing a year ago, Oliana wants to find out what's going on. With hardly any clues, she starts snooping around and descends into Reyersen's forbidden East Wing, which mirrors the set for the upcoming play.
As Oliana learns more about the school's past, she begins to suspect people around her might be involved and finds out that acting will be her best chance for survival.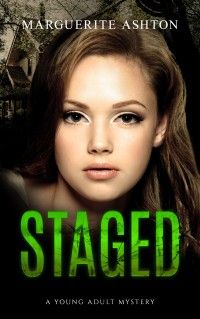 Staged #2
Oliana Mercer's year can't get much worse. Her biological grandmother wants her forgiveness, and a charred body is found during her high school graduation...
It's been two weeks since Oliana Mercer learned a horrible family secret and witnessed the death of her best friend. Two weeks of heartache, secrets, and lies. While Oliana wants to move on, graduation day is a turning point for her, but for the worse.
Austin wants Oliana to stay and not attend Reyersen Drama Academy, a relative from the past wants her forgiveness, the custody battle for her little brother moves forward…and then there's James whose recent drug habit landed him in trouble. Now he's missing. After a charred body, believed to be James is found in an alley a few blocks from the high school, Oliana receives a text from James' phone.
When Oliana turns to the police for help, she is pulled into a conflict that makes her question whether to obey the law while fighting with the family who abandoned her.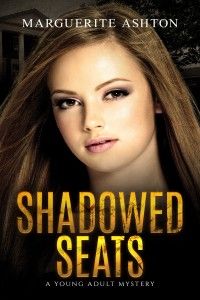 Shadowed Seats #1 
Oliana knows that every family has a secret, but she never expected hers to come from the grave.
High school senior Oliana Mercer dreams of attending the prestigious Reyersen Drama Academy and pursue her acting career. But when tragedy strikes, Oliana discovers secrets hidden from her by her adopted parents, dimming the lights on her perfect world.    
As the sins of the past surface, Oliana finds herself caught up in a tug-of-war between two families while the love for her boyfriend is tested. 
Determined to find some form of happiness in life, Oliana becomes student director in the high school's senior play. When her best friend, Devin Worthy, dies during dress rehearsal, Oliana is re-cast as the lead.
Everyone thinks the death was a suicide, except Oliana, whose search for clues may be enough motive for the killer to murder again.
Previous events
Another five-day blog tour for Shadowed Seats, book one in the Oliana Mercer Series!
Round two of book one in The Forgotten Daughter series, BlindSided. A five-day blog tour.

Marguerite
has read 0 books toward their goal of 30 books.